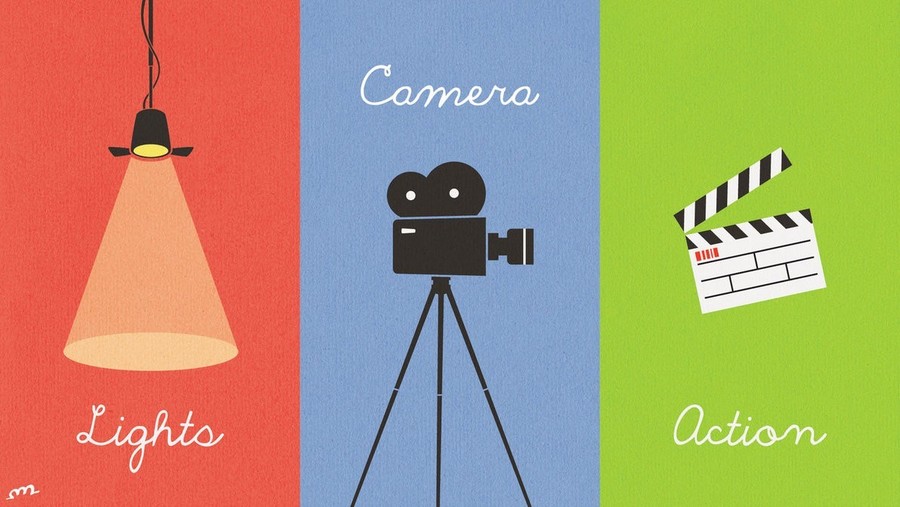 Coming soon...our theme for the summer term...Lights, Camera, Action!
Featuring Class 4 in the starring roles of 'Harry Potter and the Classroom of Wonder and Wizardry'
TODAY, WE HAVE BEEN WRITING ABOUT OUR FAVOURITE SCENE FROM HARRY POTTER.
YOU CAN SEE SOME OF OUR WORK BELOW.

Welcome back to Class 4's webpage. We hope you have had a lovely Christmas and a restful new year.
Class 4 will be stepping into the unknown this term...
We will be looking at and learning about Earth and Space; Rocks, Fossils and Volcanoes; North America; France, especially the area of Lascaux; and the Stone Age, Bronze Age and the Iron Age.
We hope you will join us on our adventures!
During the first two days of this term, Class 4 took part in a number of different activities linked to our topic. We made cave paintings; fossils, geodes, constellations and Stone Age tools. It was lots of fun!
Today, Class 4 have taken part in our Maths Enrichment Day. We have used different stories to show that there is Maths in everything!
Using the Star Wars story, we designed our own Death Star! We had to work with some pretty big numbers (billions and billions!) and some very complicated angles. Have a look at the photos below to see what we have been up to.
3rd March 2017
Today was our class assembly. Thank you to all who came. We hope you enjoyed listening to all the things we have learnt since Christmas!
10-03-17
TODAY WE HAVE TAKEN PART IN SCIENCE ENRICHMENT DAY.
WE DESGINED AND TESTED OUR OWN ROCKETS! IT WAS LOTS OF FUN AND ALTHOUGH NO ONE QUITE MADE IT TO THE OUTER ATMOSPHERE WE THINK, AFTER A FEW MORE TRIES, WE MAY GET THERE!
YOU CAN SEE OUR PHOTOS AND VIDEOS BELOW.
In Maths, we used our knowledge of co-ordinates to design and make our own 'Battleships' game!
Welcome to Class 4's page
Goodness me! It's September already! We hope you all had an excellent summer. We have so much planned for the next term; it's going to be super busy and super exciting! We will keep this page updated with all the things we are doing and photos of us doing it!
We started the term with a Victorian inspired day. The students made their own zoetrope; created museum labels for original Victorian artefacts that are on show in our class museum; drew cameos; and had their very own Victorian style photographs taken.
In art this week, we looked at the artist Leonid Afremov who amongst other techniques, paints with a knife! We replicated one of his pictures using oil pastels and clay tools. Check out our gallery below!
This week we have been thinking about the laws that were passed in the Victorian times that prevented children from working and ensured that children went to school. We have read about Tom the chimney sweep in The Water Babies and Oliver Twist's struggles in the workhouse. We wrote some persuasive writing from varying points of view about whether the laws should or should not be passed. You can watch some of us present our arguments in the video below.
Class 4 learnt about First Aid during our PSHE Enrichment Day. We made some first aid videos that tell you what to do if someone is choking, bleeding, has fainted, is unconscious but breathing and has a broken bone. Please watch them below...
Last Friday, Mrs Gamble came to school and taught us some outdoor skills. We learnt about fire lighting and were able to cook a marshmallow and some popcorn on the open fire. It was great fun and we are very grateful that she came and spent the afternoon with us.
On the 11th of November, Class 4 went and observed the 2 minute silence at the war memorial with members of the community. We then went to the chapel to see the remains of the Lancaster bomber that crashed during the war and see some of the History group's collection. A big thank you to Mrs Larder for organising this. The children really enjoyed looking at photos of the school and trying to spot their own homes in the old pictures. Here's a few things the young people had to say when we got back to school;
"It was amazing. All of it was really fascinating. I found the wing of the plane the most fascinating."
It was scary how the plane's wing was damaged and when we stood for our two minute silence, it was really moving."
"It was that amazing, it was like we were in the years 1914-1918."
"When we were doing the two minute silence, I felt sad."